New in Summer Collection!
Summer is here and so are our new range of ophthalmic and sunglasses frames! Over the past month we have been revamping our collection and adding the latest summer styles which we are so exited to share with you. This season is all about rounded metal spectacles and finely framed acitate, the bigger the better.  So without further adieu, here is our pick of the brands and frames here at Mark Darling Eyecare that we think you'll love this season…
Humphrey's
Humphrey's are a brand who strongly believe that Fashion and lifestyle are very closely linked and that change (even if it's just a new set of frames) is exciting. With a diverse and extensive range of frames, from round, clear acitate, to big bold metals, i'm sure that there is something for absolutely everyone in our range of Humphreys glasses here at Mark Darling Eyecare.
Why settle for one pair of 'classic' glasses that go with everything? With its diversity and price point, Humphrey's eyewear makes wearing different styles day-to-day more accessible. You wouldn't wear the same outfit day in, day out, so why settle for the same frame? The possibilities are endless.
Coming in a range of colours including forest greens, pink tortoise shells and delicate rose golds, Humphrey's frames encourage you to wear bold & create your own style this summer. We have men's and womens styles in-store ranging from £89 – £115, if you are smitten like we are (who wouldn't be?!) pop down to the store and take full advantage of our expert frame advice and personalized 'no rush' service.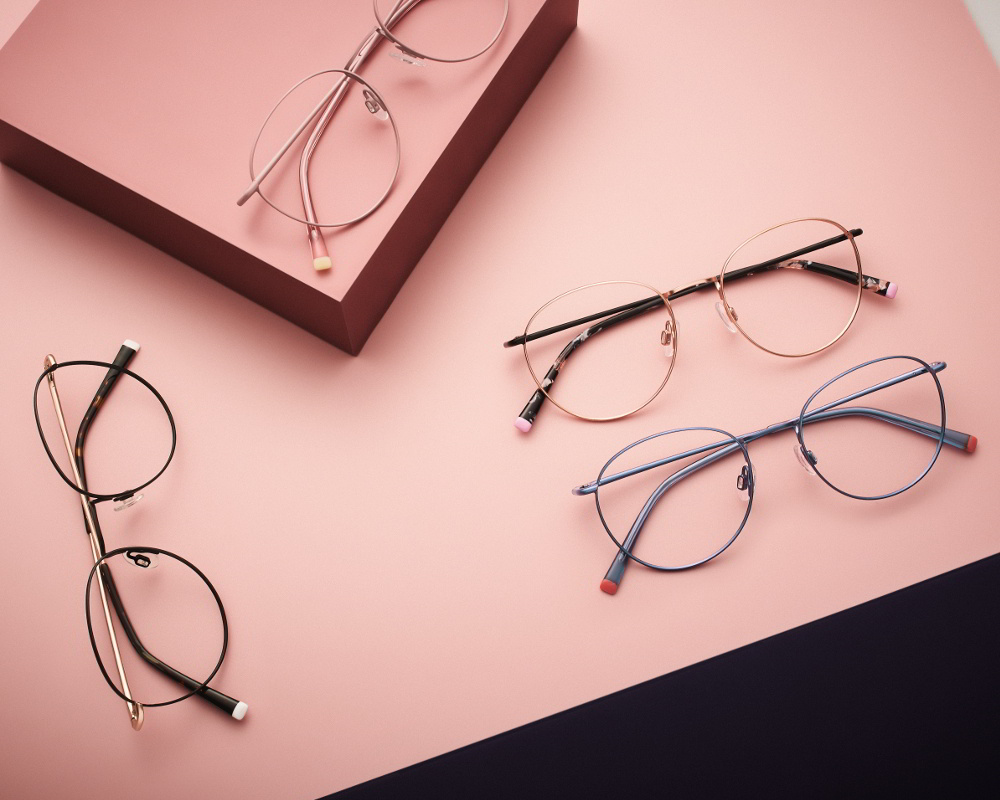 Above Humphrey's 582273 retailing at £109 in store.




Paul Costelloe
A well-known brand by many, Paul Costelloe frames are winning our hearts this season, enough that we have just completely replenished our stock, adding many new frames, and we think they'll draw your eyes. Paul Costelloe frames combine subtle highlights with striking, unique materials and the result is a range of quality frames that walk the line between cutting edge fashion and understated sophistication.
We cater for both Men and Women with a wide selection of new frames in each range, typically, the Paul Costelloe frames we have in store at the moment feature on-trend tortoise shell in a range of colours & aviator or rounded styling. This brand really does reach through the generations, catering to old and young alike.




 All Paul Costelloe frames at Mark Darling Eyecare are priced at £129.
RayBan Sun
It seems silly to post about all of our fabulous summer styles and not mention the worldwide summer staple that is a pair of RayBan Sunglasses, imitated by many, RayBan sunglasses are arguably one of the most iconic sunglasses brands in the world.
Whether
it's a classic Wayfarer / Clubmaster OR one of the newer, fashion forward frames, Mark Darling Eyecare has you covered when it comes to UV protection.
Everyone will have heard of RayBan and for many the frame that springs to mind is that all time classic, the Clubmaster. Most though are less familiar with the newer styles of recent years. Here at Mark Darling we offer a wide range of styles to suit everyone as well as a prescription program which means you won't have to compromise. Our prescription program enables us to be able to offer you pretty much any style, colour, frame size and lens finish you want, including countless mirror finishes, they are almost fully
customizable
. Or if you don't wear prescription and want them as is, that's fine too!




So, what are you waiting for? Give us a call, drop us an email & fall in love with your new frames this summer.